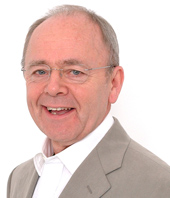 I have been a GP Principal for thirty years, and have now partially retired to focus on this more specialised practice. I have post-graduate training in paediatrics, obstetrics and gynaecology, family planning and sexual health.
My experience confirmed the research that finds a high proportion of people who present to their doctor never have their illness explained even after full investigation. It is clear that there needs to be a different approach beyond tablets or surgery.
e.g. Eating disorders, panic and anxiety, post-traumatic stress, ME, Irritable bowel syndrome, asthma, eczema, child birth, chronic pain.
How Does It Work?
My practice at Windmill Health Care, Staffordshire, involves a different approach to medical diagnosis, which is called Empathometrics. I presented this at the Royal Society of Medicine, and I also teach it to doctors each year as tutor for the British Society of Academic and Clinical Hypnosis (BSCAH).
It was featured in The Times and forms part of a Channel 4 documentary.
I use techniques that originate in Neuro-linguistic programming (NLP), Hypnosis, Mindfulness and Counselling. These allow you the relief of feeling in charge of your life again.
Treatments are available in liaison with your own GP, specialist, or your own medication.
So don't feel frustrated that your illness is stopping you from getting on with life.
---
To enquire or arrange hypnotherapy please contact me via…