I am a Chartered Psychologist with over 20 years of experience, providing psychological therapy, psychometric testing and coaching to individuals and corporate clients.
How can I help you?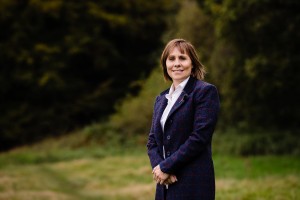 Today's changing environment places an increasing demand on all of us to learn new skills, adapt to changing structures and new roles. Life often throws us challenging situations that profoundly affect our lives. These events can either force us to change our lifestyle or cause us to stand back and realise that somewhere in our life we have lost our identity and we are not living a life of fulfilment.
I have the specialist knowledge, skills and personal experience to help you identify what you really want out of life and achieve your maximum satisfaction and fulfilment.
I will help you to appreciate your skills and experience, identify your strengths and build on them. Next, we will work together to focus on setting goals to develop a strategy that enables you to achieve what you really want.
My Personal Journey
More recently I suffered a subarachnoid hemorrhage from a burst aneurysm. My life literally stood still and in one moment everything changed. Following brain surgery and several months re-learning the basics again. I began a lengthy journey of self-discovery.
This experience had a profound affect on my practice as a Psychologist. It gave me a greater insight and inspired me to develop a 'Self Discovery Journey' Programme for individuals on a 1-2-1 basis or in small groups. It is a tailored programme of evidence based psychological strategies to help you achieve clarity and confidence. This will enable you to work through issues that are holding you back from fulfilling your life goals. It offers you a new perception of yourself through guided personal development. We work together to help you make changes to your life, lifestyle and to live life again.
We focus on the here and now, looking at your current circumstances to identify what action needs to be taken for you to pursue a future that you want. Together, we will both come up with solutions that are right for you.
Experience
My areas of practice include:
Psychological coaching & therapy helping people to understand themselves better, to explore what's concerning them or holding them back and to identify ways forward.
Psychological coaching for people who have gone through a life-changing event and are looking for psychological assistance to adapt to a new lifestyle. (Could be as a result of an injury, health condition, diagnosis etc.)
Use of Psychometric Assessments to assess cognitive abilities, personality profiles and emotional intelligence.
Self Discovery Journey – Tailored 1-2-1 or group Psychological Coaching Programme
I also provide outdoors therapy / walk and talk with OutdoorCure
Qualifications
I am a Chartered Psychologist, associate member of the British Psychological Society (BPS) and HCPC Registered.
Qualified to use Psychometrics (both personality and ability tests)
Certified practitioner of Neuro-linguistic Programming (NLP).
Fees
Psychometrics: Please contact with specifics for prices.
---
To enquire or arrange psychology coaching please contact me via…