Windmill Healthcare counsellors specialise in working with pregnancy, new parenting and infertility in the Lichfield, Rugeley, Burntwood and surrounding areas of Staffordshire.
We offer many different services to suit your needs:
• Compassionate Mums Programme – An 8 week parenting course.
• One to one support with pregnancy, parenting and breast-feeding.
• Counselling through infertility and adoption.
Compassionate Mums courses are 8 weeks in duration
Topics covered are:
1. The birth and your individual experience.
2. Exploring your expectations of motherhood ("Is it what you expected?")
3. Parenting and social pressure. "When having a baby everyone seems to be the expert!" We help you to discover what is right for you.
4. Exploring a return to work or alternatives.
5. We look at the developing baby and milestones.
6. Empathising with our baby and seeing the world from a baby's view.
7. Different parenting styles to suit your personality.
8. Compassionate Mums – celebrate the joys of parenting.
Helen, founder member of Compassionate Mums:
"I have always had a great interest in parenting. As soon as I could speak, I expressed a love for babies and children and this passion has never gone away. I am a mother of 4 children so can share in the joys and struggles of parenting myself. My postgraduate research focused on motherhood and parenting, especially regarding the emotional support. In my career as a counsellor I have specialised in working with pregnancy, parenting, low self-esteem, infertility and adoption. Being a parent is the hardest job you will ever do but is equally as rewarding. As counsellors we want you to feel supported through one of the most formative and emotional periods in your life – having a baby".
Experiences from previous parents:
"The parenting course helped me identify the unrealistic expectations I set for myself. The course helped me to feel ok with who I am."
"The parenting course helped me to feel more confident and make my own decisions about parenting and disregard everyone's opinions which I used to take on board. I am so much more content as a mother."
"It helped me to be able to talk honestly about my real feelings about having a baby and not feel judged. It was good that other people shared similar feelings too which made me feel better about myself.
If you find coming to a group too daunting, you can be seen on an individual basis. In the future we are hoping to offer an online course.
Please contact Helen Hadfield at info@windmillhealthcare for any of the services offered.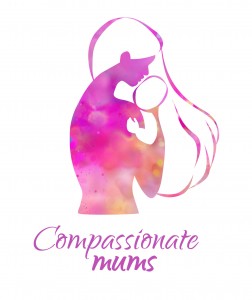 About Helen Hadfield
Helen Hadfield is a dedicated and compassionate counsellor specialising in provide support and guidance to mothers during pregnancy and early motherhood. With a deep understanding of the physical and emotional challenges that come with this transformative journey. Helen is passionate in helping mothers in one of the biggest transitions in a mother's life. She works from an Integrative model of counselling which includes Attachment Theory and Compassion Focussed Therapy. She is adept at identifying with both the mother's emotions and the needs of her baby. She helps by empowering mothers to navigate this critical phase of life and secure a good bonding with her baby.
With a Master's degree in Counselling, and a Post graduate diploma in Family Therapy, she has a Certificate in Infertility, she is a Breast-Feeding counsellor, and has specialised training in childhood development. Helen's educational background has equipped her with the necessary tools to offer evidence-based therapeutic techniques. She has also undergone specialised training in perinatal mental health, birth trauma and post-natal issues to better address the unique needs of mothers and their baby's during this vital time.
Helen has always had an affinity with mothers and babies which led her to specialise in pregnancy and postnatal issues. She has spent many years researching pregnancy and post-natal issues. Her MA dissertation was: "The Transition into Motherhood and the need for a counselling service." The results were significant that a counselling service would be of great benefit to all mothers and help prevent Post-Natal depression.
She has accrued extensive experience in supporting women throughout pregnancy related issues, including prenatal anxiety, postpartum depression, birthing concerns, and adjustments to motherhood. Her warm and non-judgmental approach fosters a safe space where mothers can freely express their thoughts, emotions and fears without hesitation.
Her clinical practice has been extensive working within the NHS, Private Practice, Further Education, Infertility management and a Breast-Feeding counsellor. She has been a lecturer in Counselling and Nursery Nursing. She designed and runs parenting courses focussing on pregnancy and early motherhood.
Understanding that every mother's journey is unique and that "one size does not fit all', Helen adapts her counselling approach to suit individual needs and preferences. Her goal is to guide mothers through self-discovery, helping them build resilience and coping strategies and promote mental well-being and maternal bonding with their baby.
As a mother of four Helen deeply empathises with the joys and challenges of motherhood. She believes that nurturing a positive and supportive environment for mothers not only benefits them but also strengthens the foundation of healthy families. In her free time, Helen enjoys spending time with her family and exploring nature. She is also an author of childrens books addressing fears, gifts and developing self-esteem.
Helen's life-long passion continues to empower a mother on her journey through pregnancy and early motherhood, guiding her towards a fulfilling and joyful motherhood experience.