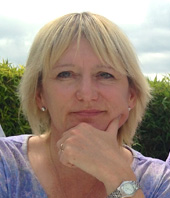 If you choose to work with me, through counselling, I will help you to firstly identify your areas of difficulty and then develop strategies for improving them. To do this I adopt an integrative approach that incorporates several models of counselling and I aim to explain this as therapy progresses. I encourage feedback from my clients, as I believe it is important that they feel that I really understand them and that therapy is meeting their needs. Although a key strength of counselling is the impartial, non-judgmental approach of the counsellor, it can be very daunting to talk about personal issues with a complete stranger. I regard rapport, in the counselling relationship, to be essential and strive to quickly put a new client at ease. A common theme in feedback from my clients concerns the warmth of my approach. You should feel reassured that you will not be pressurised to discuss anything that you don't want to and that you will retain control over the pace of your therapy.
Experience
I have experience of counselling in a variety of organisations:
GP practice
School counselling
University student counselling service
Domestic violence support
Bereavement support
I am confident to work with clients over a wide range of issues (please see list below) and, particularly from my work in a GP practice, have experienced a broad range of cases. If I felt that a new referral was outside of my range of expertise, I would refer the person to another counsellor (in accordance with the BACP code of ethics).
Prior to counselling, I had a career as an HR manager, in a large multi-site organisation, that provided me with experience of the stresses of work-related pressure and their affect on individual's well being. My experience of both careers has provided me with a perspective from both sides of the employer/employee relationship, which can be useful when supporting my clients.
Qualifications
MA Integrative Counselling and Psychotherapy, University of Derby (2010)
Post Graduate Diploma in Integrative Counselling and Psychotherapy, University of Derby (2009)
Post Graduate Certificate in Integrative Counselling and Psychotherapy, University of Derby (2008)
Certificate in Awareness in Bereavement Care (2013)
BA (Hons) University of Nottingham (1986)
I have enhanced CRB status.
The areas I work in:
Abuse
Adoption
Affairs and betrayals
Anxiety
Attachment disorder
Bereavement
Bullying
Carer's concerns
Childbirth
Child related issues
Depression
Domestic violence
Emotional abuse
Family issues
Generalised anxiety disorder
Low self-confidence
Low self-esteem
Miscarriage
Obsessive compulsive disorder (OCD)
Panic disorder
Parenting issues
Phobias
Post-traumatic stress disorder
Postnatal depression
Pregnancy and birth
Redundancy
Relationship issues
Separation and divorce
Sexual abuse
Sexuality
Stress
Suicidal thoughts
Trauma
Fees
Initial assessment: £25 (50mins)
Further sessions: £40 (50mins)
---
To enquire or arrange counseling please contact me via…